CREATING TURNKEY SOLUTIONS
IBA Group team provides assistance in automating the processes, speeding up and simplifying response to business challenges, using computer vision technology.

EXPERTISE IN COMPUTER VISION
SCENARIOS
Recognition, classification and identification of objects.

Status and change tracking. 

Moving subjects and objects on video.
KEY TECHNOLOGY

TOOLS
ZeroMQ, Python, Tensorflow, OpenCV, Pillow,  MongoDB, Flask, Numpy, Pandas, Xlrd, PostgreSQL, openpyxl, sqlalchemy, pyexcelerate, pyopenssl, contextlib2, scikit-image, scikit-learn, albumentations, docker, git, AngularJS, REST API.
RELATED TECHNOLOGY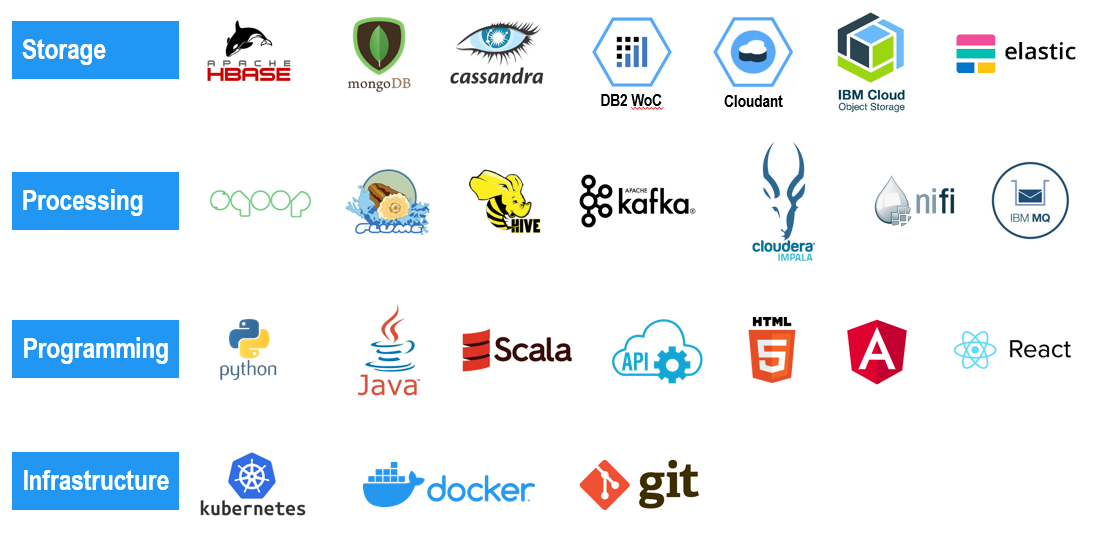 ANALYSIS OF SHELF DISPLAY
BACKGROUND
Manufacturers, distributors and retailers sell the same product groups on the same shelves. Market actors need timely and reliable information about the actions of competitors and their own situation against their background. Assessment is performed manually by merchandisers, sales representatives, supervisors and marketers.
GOODS CHECKER - SAAS SOLUTION FOR ASSESSING REALOGRAMS USING PHOTOS
Merchandisers, supervisors and others upload photos of SKUs on the shelves.

Instead of the company's local server photos are uploaded to the

IBA Group data center

.

AI module Plano Checker analyzes the photo, searches for SKUs and classifies them according to predetermined scenario.

The Plano Checker module saves reports on the server.

Users access the reports and analytics through a web browser immediately after uploading a photo.
CHALLENGE
Product display (realogram) is the actual layout of the goods on the shelves at the store.
Store owners and suppliers of goods agree on how and where the goods will be placed in the display area. The goods are laid out by store employees or merchandisers. Business needs to monitor the quality of operations of merchandisers and analyze information about display.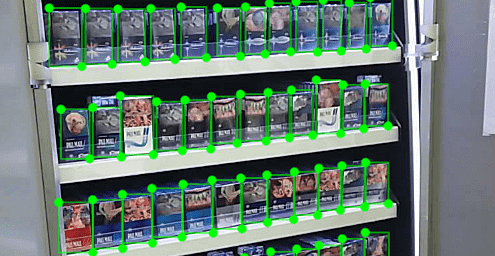 ANALYSIS OF IMAGES MADE BY DRONES
BACKGROUND
The agricultural company wishes to analyze rice seedlings in detail and quickly in order to obtain data on the number of sprouted plants. Currently, it is required to send people to the field on cars so that they can first collect information, then bring data to a common standard and provide it to the stakeholders. Information is collected manually, contains incomplete and inaccurate data.
RESULT
The system quickly identifies areas of fields with a small number of seedlings. Prompt information helps to sow plots on time and, as a result, increase productivity with the same areas.
SOLUTION
The agricultural company began using drones to track field status. But watching videos and counting seedlings manually takes a lot of time. IBA Group engineers have created a rice field image analysis system to automatically calculate the number of sprouted plants. The system checks the calculations and displays the results in a mobile application with visualization on the map.
Technologies
Python (OpenCV, skimage, sklearn, numpy, scipy, Flask), MySQL, Angular.js
FACE RECOGNITION OF BUYERS IN STORES
BACKGROUND
M.Video is a Russian retail chain selling household appliances and electronics. There are hundreds of buyers in the retail floors of the network, and sales advisors rarely recognize regular customers among them. This reduces the level of personalization of the service that customers in online stores are accustomed to.
SOLUTION
The artificial intelligence system identifies the customer who entered the store, using the camera image and sends push notifications to the sellers' devices. Where relevant, the buyer receives an SMS with a personal offer. The system operates in the cloud and can be quickly deployed in any store.
CHALLENGE
Create a turnkey solution for a large network selling equipment based on facial recognition technology of customers and develop a mobile application for sales advisors.
RESULT
The IBA Group team has developed a mobile application for M.Video employees. Marketers can receive analytical reports in order to calculate exact number of visitors in stores. The system helps enrich customer profiles: collect behavior statistics and history of interaction with stores.
Pilot project for M.Video was presented by the IBA Group at SAP Coder contest
Technologies: Python (OpenFace, Keras/TensorFlow, OpenCV, Dlib, Scikit-learning), SAP Cloud, SAP HANA, SAP Smart Business Services, SAP Cloud Analytics, SAP UI5 Fiori, Cloud Foundry.
EMOTION RECOGNITION OF RESTAURANT VISITORS
BACKGROUND
The new restaurant was opened on the same site as the former one. Owners want to preserve and even increase the number of customers. To do this, they use different methods of assessing customer satisfaction: surveys and private interviews with some of them. This method does not show the broad picture and does not provide information on the dynamics of changes in attitude.
SOLUTION
IBA Group installed two video cameras near the exit, which catch faces of customers. Neural networks recognize faces and emotions, and the software system provides finished analytics to users.
CHALLENGE
Owners want to see the broad picture and analyze the dynamics of changes in customer sentiment. However, they would like not to spend more time analyzing.
Technologies
Python (Keras, Tensorflow, Dlib, ArcFace, Scikit-Learn, OpenCV, Flask, CUDA), MongoDB, MySQL, Angular, Node.js, Bootstrap, Docker, Kubernetes.