Partnership between IBA Group and SAP was commenced in 1996. We develop and support systems to manage master data, financial and business operations, electronic document management systems for enterprises in the oil and gas, energy, transport, manufacturing and other industries. Over the past 10 years, we have completed 60+ projects.

SAP Service Partner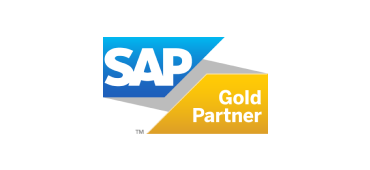 SAP Value Added Reseller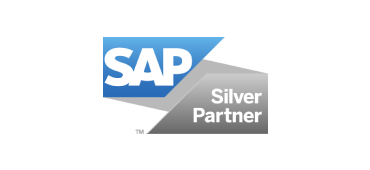 SAP PRACTICE OF IBA GROUP
IBA Group employs more than 300 consultants, developers, business analysts, security experts and data engineers, certified by SAP.
ABOUT SAP SE CORPORATION
SAP SE is the world's largest provider of enterprise application software. The corporation was founded in 1972 and is headquartered in Walldorf, Germany. The headcount of employees worldwide is 101,150 people (as of March 3, 2020).
SAP is the market leader in enterprise resource planning (ERP) systems, analytics, supply chain management, human capital management, database creation, and more. SAP offers the widest range of modular and end-to-end solutions available locally, in the cloud and in hybrid systems.
SAP provides services to over 440 thousand customers in over 180 countries.
SAP is committed to helping every customer become a best-run business, perform better and improve people's lives. The best enterprises, according to SAP, are intelligent enterprises that implement intelligent, dynamic, cross-functional business processes to deliver the best experience. SAP's strategy is to be an "Experience Company powered by the Intelligent Enterprise".
SAP and OpenText are partners. OpenText is a global developer of enterprise content management systems. Currently over 50 thousand companies use OpenText solutions.
TEAM STRUCTURE
DATA:
SAP MDM/MDG, Data Services, Information Steward.
ANALYTICS:
Business Objects BI, S/4 Embedded Analytics, SAP BW/BI, BPC.
DEVELOPMENT:
ABAP, Java, HANA Cloud Platform, SAP Mobile Platform, Fiori, UI5.
APPLICATIONS:
SAP Business Suite, S/4HANA, SuccessFactors, Hybris, Ariba, CRM, SRM, EHSM.
Enterprise digital core powered by SAP S/4HANA
Performance Management and Optimization
Customer Experience Management
Human Capital Management
Master Data Management
OUTSOURCING RESOURCES FOR PARTNERS
ABAP Developers
BI Developers
SAP consultants
Basis experts
Testing
Development
Support
Migration
Consulting
"Since 1996, we have accumulated almost 5,000 man-years of project experience," —
Igor Bordak, Director of SAP Global Delivery Center at IBA Group
.