Partnership between IBA Group and SAP was commenced in 1996. We develop and support systems to manage master data, financial and business operations, electronic document management systems for enterprises in the oil and gas, energy, transport, manufacturing and other industries. Over the past 10 years, we have completed 60+ projects. Some of them are: Ratiopharm, Tele2, Georgian Railway, Belarusian Railway, Saint-Gobain, Bashneft, Gazprom Transgaz Belarus.

SAP Service Partner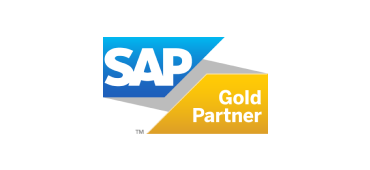 SAP Value Added Reseller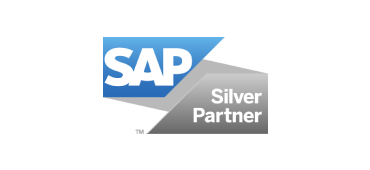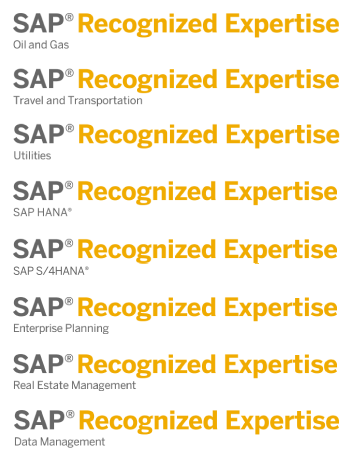 ABOUT SAP SE CORPORATION
SAP SE is the world's largest provider of enterprise application software. The corporation was founded in 1972 and is headquartered in Walldorf, Germany. The headcount of employees worldwide is 101,150 people (as of March 3, 2020).
SAP is the market leader in enterprise resource planning (ERP) systems, analytics, supply chain management, human capital management, database creation, and more. SAP offers the widest range of modular and end-to-end solutions available locally, in the cloud and in hybrid systems.
SAP provides services to over 440 thousand customers in over 180 countries.
SAP is committed to helping every customer become a best-run business, perform better and improve people's lives. The best enterprises, according to SAP, are intelligent enterprises that implement intelligent, dynamic, cross-functional business processes to deliver the best experience. SAP's strategy is to be an "Experience Company powered by the Intelligent Enterprise".
SAP and OpenText are partners. OpenText is a global developer of enterprise content management systems. Currently over 50 thousand companies use OpenText solutions.
SAP PRACTICE OF IBA GROUP
IBA Group employs more than 300 consultants, developers, business analysts, security experts and data engineers, certified by SAP.
TEAM STRUCTURE
DATA:
SAP MDM/MDG, Data Services, Information Steward.
ANALYTICS:
Business Objects BI, S/4 Embedded Analytics, SAP BW/BI, BPC.
DEVELOPMENT:
ABAP, Java, HANA Cloud Platform, SAP Mobile Platform, Fiori, UI5.
APPLICATIONS:
SAP Business Suite, S/4HANA, SuccessFactors, Hybris, Ariba, CRM, SRM, EHSM.
Enterprise digital core powered by SAP S/4HANA
Performance Management and Optimization
Customer Experience Management
Human Capital Management
Master Data Management
OUTSOURCING RESOURCES FOR PARTNERS
ABAP Developers
BI Developers
SAP consultants
Basis experts
Testing
Development
Support
Migration
Consulting
"Since 1996, we have accumulated almost 5,000 man-years of project experience," —
Igor Bordak, Director of SAP Global Delivery Center at IBA Group
.
2020
IBA IT Park has been awarded the status of SAP Gold Service Partner. The condition for the assignment of this status is successfully implemented projects using SAP technology, which were highly praised and received positive feedback from customers in the territories of the Republic of Belarus, the Russian Federation, Armenia, Uzbekistan, Georgia, Tajikistan, Turkmenistan, Kyrgyzstan.
IBA IT Park won certificates in the following categories: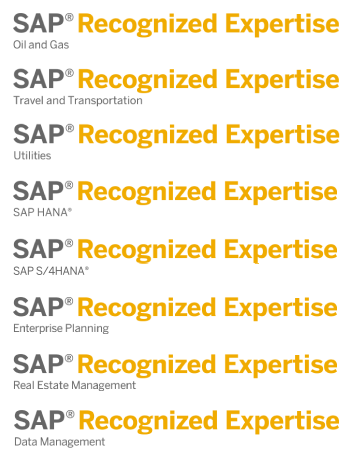 2015
IBA Group localized the SAP ERP HCM (Human Capital Management) solution for the Republic of Belarus, and was awarded SAP PartnerEdge Gold Status. SAP also thanked IBA Group for its contribution to the development of the ecosystem of the SuccesFactors solution in Russia and the CIS countries.
2014
IBA Group joins United VARs, a global community of companies offering SAP solutions.
2013
As part of the Partner Edge Program, SAP has authorized IBA Group as Value-Added Reseller (VAR) Delivered Support in SAP Business All-in-One, SAP Business Objects and SAP HANA.
2012
IBA Group is certified as Partner Center of Expertise and recognized as Best SAP Partner 2012 in Belarus.
2010
The IBA Group Institute became the first training center in the CIS countries to receive the title of SAP Preferred Training Partner.
In 2010, 2011, 2012 SAP recognized the IBA Group Institute as the best SAP training center in the CIS.
2010
IBA Group becomes SAP Channel Partner of Gold level in SAP Business All-in-One. SAP selects IBA Group to sell licenses, promote, deploy and support SAP solutions. Additionally, IBA Group receives the title of SAP Best Business Partner 2010 among Gold Partners in SAP Business All-in-One.
2006
IBA Group is awarded the title of Best SAP Partner in the Most Significant Projects of the Year nomination in the CIS countries.