IBA Poland Opens Warsaw Office
On August 4, IBA Poland, a development center of IBA Group, announced the opening of a new office in Warsaw, the capital of Poland. The Warsaw office serves as an extension of IBA Poland's development center located in Wroclaw, one of the three major IT hubs of Poland.
Pawel Ciesielski, Chairman of the Board of Directors of IBA Poland, Oleg Loubnevski, Vice President of the Board of Directors of IBA Poland, Tomasz Gołebiewski, Business Development Manager at IBA Poland, Paulina Kocjan, HR Manager at IBA Poland, and IBA Poland employees attended the opening ceremony.
The program of the event included a welcome address by Chairman Ciesielski, a ribbon-cutting ceremony, and a cocktail party. "We hope that the new office will be a great place for work, meetings, and networking," Ciesielski said. He added, "The office building complex where the new development center is located is a magnificent and modern space that meets the highest business expectations."
The Warsaw office comprises three conference rooms, two open spaces for 23 people to work in, a relaxation room, and a coffee point. The office is located on Al. Jerozolimskie 136 02-305 Warsaw, close to the West Warszawa station, with a convenient connection to the center of Warsaw.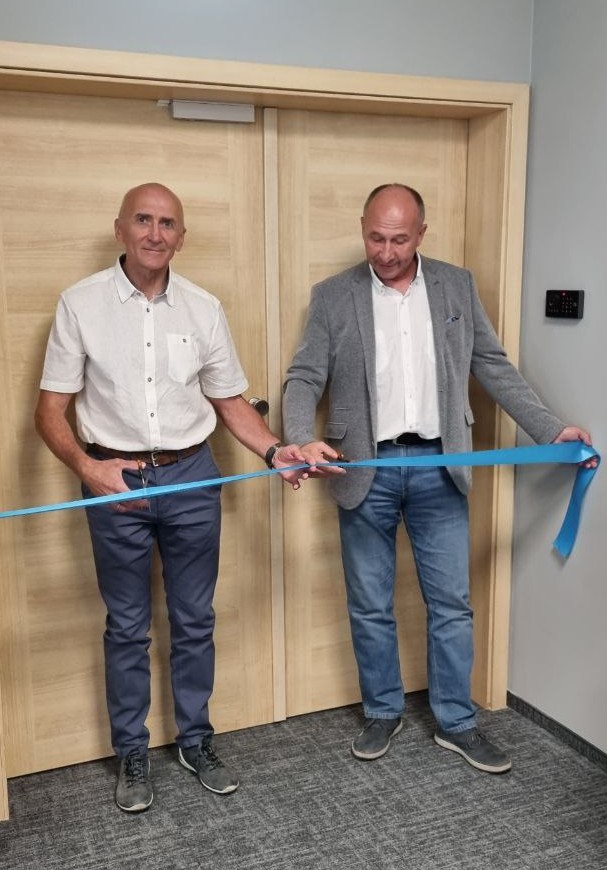 About IBA Poland
IBA Poland is a major development center of IBA Group with offices in Wroclaw and Warsaw, Poland. Registered on January 22, 2021, IBA Poland employs more than 400 people. The company focuses on development, support, and modernization of enterprise applications, including mainframe, business analytics, Big Data, SAP, and cloud services. In 2023, the European Business Services Association shortlisted IBA Poland for the CEE Business Services Awards in the category Most Promising New Entrant Business Services Company (BSC). For more information, visit https://pl.ibagroupit.com/