Our mission:
Co-creating a SMART future. SMART stands for Sustainable, Multi-Faceted, Automated, Reliable, and Trusted.
Our vision:
Engineering customer-centric solutions through trusted relationships & technology that bridge the legacy of the past with the landscape of the future.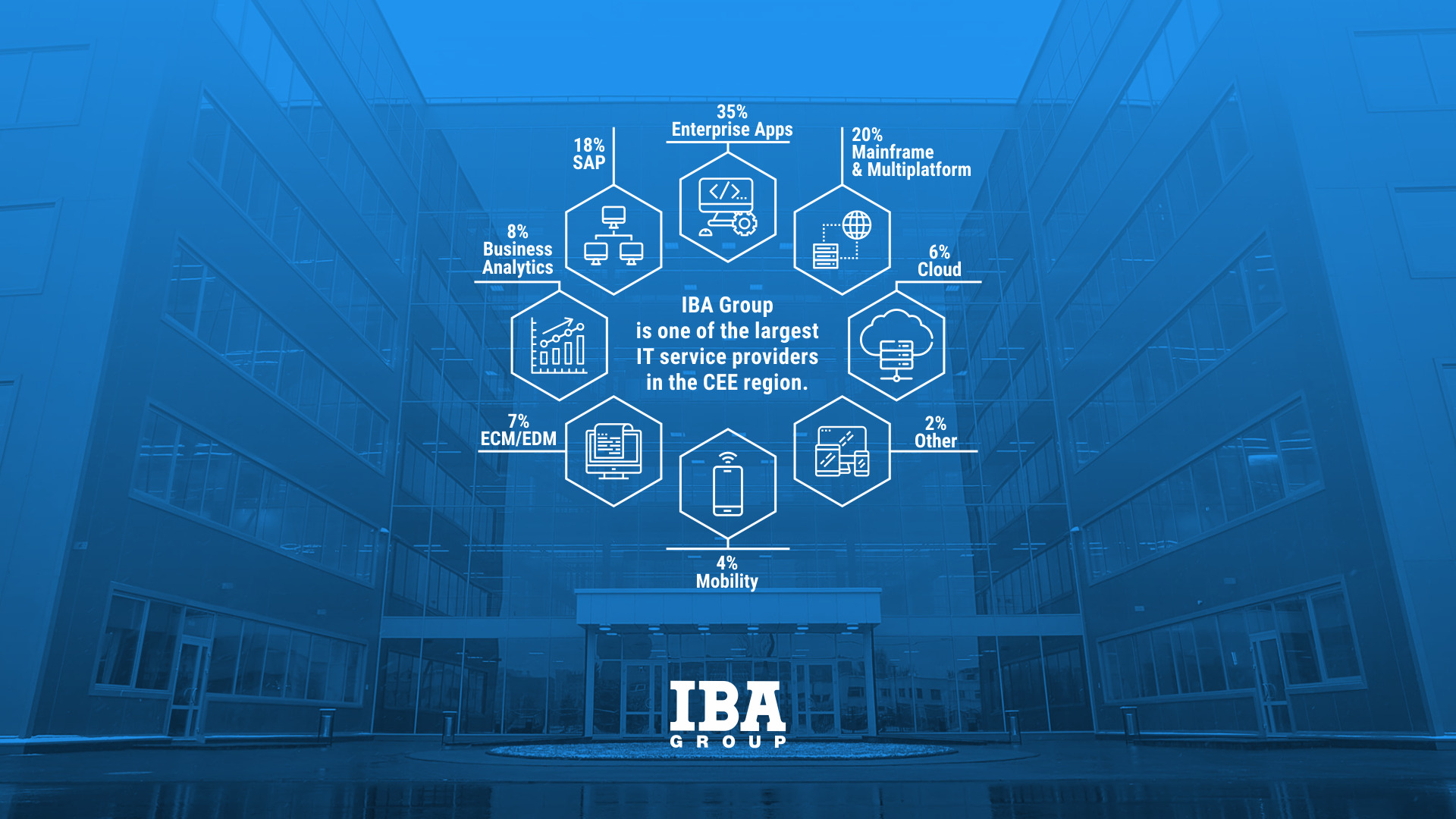 15
countries of IBA Group presence
2,700+
well-educated multilingual employees
2,000+
projects for customers from 50+ countries
The IBA Group's organizational structure is worldwide. We have support centers in Europe, the United States, Asia, and Africa. IBA Group has full legal and organizational capacity to send its experts to these centers or hire local employees.
Please choose an office in your region or country from the list below.
Czech Republic
Slovakia
Bulgaria
Croatia
Poland
United States
Germany
Lithuania
Serbia
United Arab Emirates
Georgia
Ukraine
Kazakhstan
South Africa
IBA Group
IBA Group a. s.
Address: 2583/13 Petrzilkova St., Prague 5, 158 00, Czech Republic
Mailing address: 2583/13 Petrzilkova St., Prague 5, 158 00, Czech Republic
Chief Executive Officer IBA Group: Sergei Levteev
ID: 273 65 824
VAT: CZ27365824
Registered in the Commercial Register at the Municipal Court in Prague, Section B, Entry 10098
Contact:
Phone, Fax: +420 251 116 206, +420 251 116 211
Email: info@ibagroup.eu
The European Commission provides a platform for Online Dispute Resolution (OS), which you can access via the provided hyperlink. http://ec.europa.eu/consumers/odr/
Delivery Models
Onsite/Offshore Model
Project Outsourcing Model
Software Development Center Model
Our services
We offer a wide range of software services, including consulting, development, testing, migration, maintenance, and 24X7 support with focus on mainframe systems and applications, web-based applications, enterprise solutions, SAP solutions and other ERP systems, Business Analytics (BI), and mobile applications.
We leverage innovative technologies to assist businesses in their effective development. For many of our clients, IT becomes a transformation vehicle allowing them to address new opportunities.
Methodologies
We are committed to working in partnership with our clients, where each shares common interests, values, and goals. We can use any methodology of project management that you need.
AGILE
Waterfall
Interactive