IBA Group implemented a new integration IT platform for the Belarusian Railway
Description
The Belarusian Railway is the leader of the national transportation system. As one of the most important transportation systems of the country presently it has successfully been developed and provides more than 63% of freight of all kinds of public transport and about 33% of passenger traffic in Belarus.
Business Challenge
Launch a new IT platform for the Belarusian Railway (BR) to add new functionality to the travel tickets sale section of the website and develop a mobile application.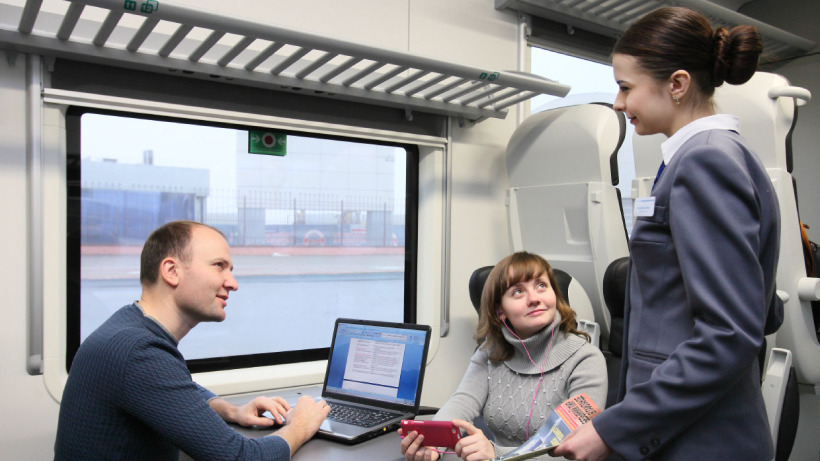 SOLUTIONS HIGHLIGHTS
IBA Group has implemented and set up an enterprise platform for the Belarusian Railway. As part of the project, the railway launched a separate system for selling tickets by third parties. The previous version of the platform has been developed for more than 10 years, so it was impossible to add new functionality to it.
The team reviewed the operation of the railway systems providing the sale of tickets, figured out its documented and undocumented features. All processes were created taking into account the objectives of the technical department, passenger service and other business units of the Belarusian Railway.
To address the customer's assignment, a platform was needed that provides management of microservices. The IBA Group team decided to develop it based on the open source technology of Red Hat OpenShift. The OpenShift architecture allows the system to automatically allocate additional computing power under loads on one of the services, for example, when requesting a schedule during holidays. Third-party online cash desks and other external services can be connected to the system via API.
The security level is monitored by Red Hat 3Scale API Management. This component checks each incoming request and rejects those that it considers incorrect or suspicious. Thus, the platform only processes secure requests. The component automatically scales when the load on the system increases.
New version of the IT platform has become the basis for the mobile application (based on Android and iOS) and the "Passenger Services" section on the website of the Belarusian Railway.
Now, the mobile application and the new website sell travel tickets with unnumbered seats of commuter (economy class) and city trains. Earlier, the old BR website only provided tickets for trains with numbered seats (compartment, communal compartment, etc.). Electronic booking is available: tickets do not need to be printed at the ticket offices of the Belarusian Railway – just show the conductor the document specified at checkout.
Results
Integration platform for the sale of BR travel tickets was put into operation within one year. The mobile application and the new website support Russian, Belarusian and English. The website is adapted for PCs and smartphones. BR partners selling tickets can connect to the system via API.
Other cases for the client
Tags