IBA Group at SHARE Virtual Summit 2021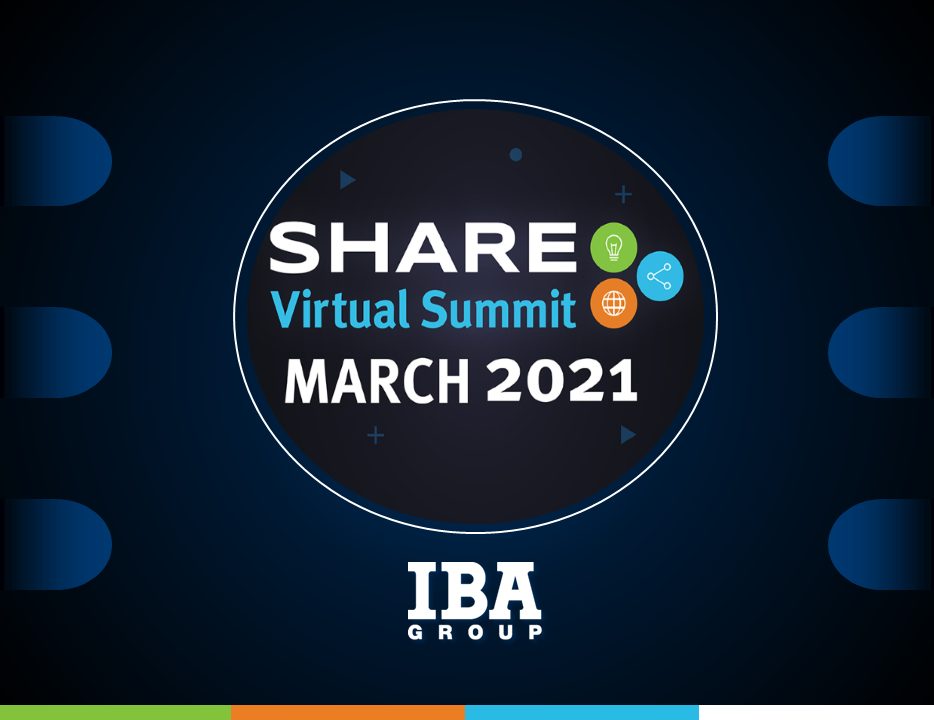 SHARE Virtual Summit 2021 starts on March 2 and includes technical sessions covering a range of enterprise IT hot topics. IBA Group is excited to take part in the event and share its experience in the areas of mainframe, open source on z/OS, DevOps, Zowe, and more with the conference attendees.
SHARE conferences have always been important events in the mainframe business calendar. Last year, SHARE went virtual. With 25+ years of mainframe experience behind, IBA Group is a regular participant of SHARE offline and online events.
This year, IBA Group speakers touch upon some of the IBA Group's initiatives aimed at making the mainframe more open to young developers, including Global Repository for Mainframe Developers and Mainframe Intellij Plugin. GRMD is a repository of standardized mainframe artifacts, templates, and scripts that makes your work with mainframes easier. Developers can now find all useful MF information in one place.
March 16
IBA Group mainframe engineers Kiryl Branavitski and Viktar Mushtsin open IBA Group's series of technical sessions with their presentation Easy Start In zOS With One Of The Most Popular IDEs on March 16. Speakers explain how open source projects can bring a breath of fresh air to the mainframe world.
March 17
Yuliya Varonina, DevOps Engineer from IBA Group and SHARE 2020 Best Session Winner, has two sessions on March 17.
March 23
Yuliya also heads the panel discussion Why Do We Need A Cultural Change For DevOps Transformation In The Enterprise on March 23, with the participation of leading IT leaders and experts. The panel is waiting for your questions!
IBA Group's mainframe expertise
The mainframe lies at the very core of the IBA Group's expertise and the mainframe journey dates back to 1993 when the company was founded as an IBM partner. IBA Group has special expertise in mainframe software development, both system and applied, and in legacy systems migration. More than 400 professionals are engaged in mainframe system and application development and support. Currently, IBA is a Platinum Business Partner of IBM.
Please join us for the sessions and stay tuned!