IBA Group Achieves Fourth-Time Super Star Recognition in GO 100
The International Association of Outsourcing Professionals (IAOP®) recently released the list and sub-lists of The 2023 Global Outsourcing 100®. The announcement came after IAOP's special advertising feature in the special Fortune 500 issue of FORTUNE® magazine. IAOP acknowledged IBA Group as a Leader and distinguished the company in all sub-lists of the ranking.
For eleven consecutive years, IBA Group has consistently held a place in the esteemed Leaders category. Furthermore, for the past four years, IAOP has acknowledged IBA Group's exceptional performance by including them in all sub-lists of the ranking.
IBA Group's Achievements in The 2023 Global Outsourcing 100
● Making The 2023 Global Outsourcing 100 list
● Judging Size Group: Leader
○ Sustained Excellence
○ All Stars
○ Top Customer References
○ Top Awards & Certifications
○ Top Programs for Innovation
○ Top Programs for Corporate Social Responsibility
● Outsourcing Service Areas
○ Financial Management
○ Information/Communications Technology
          ○ Product Manufacturing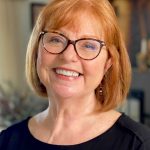 A big thank you and congratulations to the companies named to The 2023 Global Outsourcing 100® for striving to excel, investing in their partnerships and innovating in unprecedented times. The tenacity and leadership demonstrated in creating robust client experiences is to be applauded. Congratulations again to all those being honored by this prestigious award.
About The Global Outsourcing 100
The Global Outsourcing 100 and its sub-lists serve as references for companies seeking to establish or expand partnerships with top-performing industry players. These comprehensive lists encompass companies worldwide that offer a wide range of outsourcing services, including information technology, business process outsourcing, facility services, real estate, capital asset management, manufacturing, and logistics. They not only feature current industry leaders but also highlight emerging companies with promising potential.
Companies from various sectors and of all sizes across the outsourcing industry, such as information technology, business process outsourcing, facility services, real estate, design, testing, manufacturing, and logistics, can apply for inclusion in these lists. It is important to note that IAOP membership is not a requirement nor a consideration in the evaluation process.
To ensure a diverse representation of the industry, The Global Outsourcing 100 list comprises established global firms known as "Leaders," as well as smaller, rapidly-growing companies with less than $50 million in annual revenue and/or fewer than 5,000 employees known as "Rising Stars." The list also includes "Advisors" regardless of size.
Companies are initially categorized as Leaders, Rising Stars, or Advisors, and then assessed based on four judging criteria. The final list consists of companies that receive the highest scores across all categories, irrespective of their type.
The online application process emulates the approach taken by top customers when evaluating potential outsourcing service providers and advisors. For the 2023 edition, the following four areas were considered and evaluated:
Customer References: The value created for the company's top customers, as demonstrated through customer testimonials.
Awards and Certifications: Industry recognition and relevant organizational and individual professional certifications that showcase the value created.
Programs for Innovation: Specific programs and resulting outcomes that generate new forms of value for customers.
Corporate Social Responsibility (CSR): Corporate initiatives and achievements related to community involvement, labor practices, human rights, fair operating practices, environmental impacts, consumer issues, and organizational governance.
The judging process employs a rigorous scoring methodology, including an independent review by a panel of IAOP customer members with extensive experience in selecting outsourcing service providers and advisors for their organizations.
Inclusion on the lists is determined by the aggregate scores obtained from the aforementioned areas. All companies featured on the list have demonstrated excellence on a global scale. Companies that excel in one or more judging categories receive full "stars" as a recognition of their accomplishments.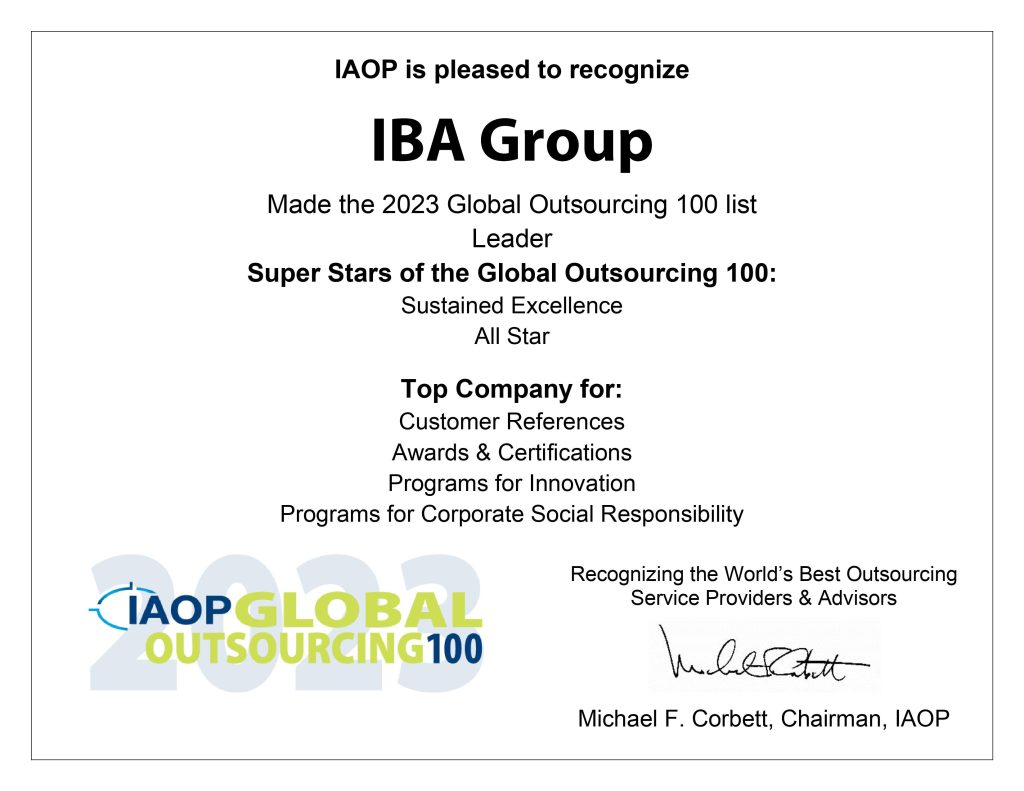 About IAOP
The International Association of Outsourcing Professionals (IAOP®) is a global association that fosters collaboration, knowledge-sharing, and professional development among customers, providers, and advisors in the outsourcing industry. Its primary objective is to enhance business service models and outcomes by promoting excellence, recognition, certification, and organizational growth. Worldwide, IAOP members and affiliates attend conferences and chapter meetings, gain expertise through training and certifications, connect with professionals, and stay informed through IAOP's social media, all with one goal: better business results. IAOP serves as a connecting hub, bringing together individuals and organizations within the expanding global community, providing them with the necessary resources to achieve the results they strive for. For additional information, please visit www.IAOP.org.