IBA Group's SAP Team Helps Croatian Seafood Company Transition to EUR
With the assistance of IBA Group, the Croatian seafood production, processing, and sales company successfully completed the local currency changeover project for its SAP ERP system, transitioning to the Euro. IBA Group's specialists executed the project on the SAP S/4HANA platform, enabling the client to update its internal information systems ahead of the legislative changes that took effect on January 1, 2023. Thanks to IBA Group's timely support, the client was able to complete the transition project ahead of schedule and prepare for the new currency in time for the closing of the 2022 financial year.
Igor Bordak
Global Delivery Director - SAP Services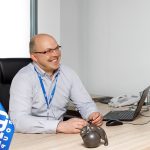 IBA Group has extensive experience in implementing projects to transition from one currency to another. We understand how important it is for companies to smoothly and seamlessly transition to the use of a new currency. That is why our SAP specialists adapted all business processes, data, financial operations, and reporting in a timely manner. This allowed the client to comply with the country's legislation and conduct uninterrupted business in the Eurozone.
An essential accomplishment of the project was the successful operation of the company's SAP systems in a dual currency mode, as it was one of the requirements of Croatian legislation. IBA Group completed the setup of the dual currency mode four months ahead of the legally mandated deadline, giving the client additional time to adjust to the new working conditions.
Client's Business Development Director
Throughout the entire project, IBA Group's specialists demonstrated professionalism, responsiveness, and a thorough understanding of our business. They kept us informed about the progress of the project, promptly resolved our issues and questions, and provided expert recommendations at every stage of the process.
The project was successful, in part, because IBA Group's specialists had accumulated significant practical experience in implementing similar projects, such as replacing national currencies with new ones, including the euro. Among the most significant projects were solutions implemented by IBA Group in Cyprus, Slovenia, Lithuania, Latvia, and Estonia.
With the euro changeover project executed by IBA Group, the client streamlined their financial processes, improved compliance with Croatian legislation, met the EMU accession requirements, and positioned their business for seamless operations in the Eurozone.
About IBA Group's SAP Expertise
IBA Group has been prioritizing SAP implementation since 1996, accumulating over 5,000 person-years of SAP experience. The company offers ABAP/4 development and consulting for SAP modules, release changes, and remote help desk services. With over 20 years of experience in diverse SAP projects, IBA Group's team of skilled professionals assist customers in building and adapting mission-critical systems and applications. The company completed over 120 projects in the past decade and employs more than 300 certified SAP consultants, developers, business analysts, security experts, and data engineers.
In January 2023, SAP reappointed IBA Group as SAP Gold Service Partner .