SAP Reappoints IBA Group as SAP Gold Partner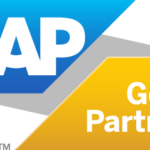 SAP approved the reappointment of IBA Group as SAP Gold Service Partner (SAP PE Service Gold Partner) within the SAP PartnerEdge Program.
The SAP PE Service Gold Partner status differentiates IBA Group's expertise and experience in the demonstration, implementation, integration, and maintenance of SAP software and proves maturity in Middle and Eastern Europe (MEE).
To be appointed as an SAP PE Service Gold Partner, companies must meet certain requirements in customer implementation validation, SAP certifications, and dedicated SAP resources. Thanks to IBA Group's customers who contribute to the implementation validation process and the 300 + team of certified consultants, IBA Group received this recognition from its long-term partner.
Since 1996, implementation of projects based on SAP technologies and products has been one of the priority areas of IBA Group's activity. The IBA Group's SAP experience accounts for more than 5,000 person-years.
Today, IBA Group offers high quality ABAP/4 development and consulting for SAP modules, release changes, and a remote help desk. The IBA team of high-skilled professionals with more than 20 years of experience in diverse SAP projects assists IBA Group's customers in building and adapting mission-critical systems and applications.
IBA Group develops and supports systems to manage master data, financial and business operations, electronic document management, cloud, and IoT for enterprises in the oil and gas, energy, transport, manufacturing, and other industries.
Over the past 10 years, IBA Group has completed 120+ projects. The company employs more than 300 consultants, developers, business analysts, security experts, and data engineers certified by SAP.
Solutions and Awards
In 2020, SAP qualified IBA Conversion Pack for SAP S/4HANA, the IBA Group's solution on SAP S/4HANA conversion, as an SAP Qualified Partner-Packaged Solution. Relying on a fresh hands-on experience in SAP S/4HANA projects, the IBA team has implemented S/4HANA solutions for more than 3,500 end users in five countries.
In 2021, IBA Group's SAP S/4HANA for the Georgian Railways became a winner of the European IT & Software Excellence Awards. The project was first of a kind in the CIS region and faced a number of challenges. IBA Group managed to address the problems, re-integrate all existing systems on one platform, relaunch the system, and restart the operation. The customer saved the investments and received an effective tool that helps them increase operating profit, reduce stock reserve, cut down financial and maintenance costs, and boost efficiency.
The other two IBA Group's winning solutions based on SAP technologies were an ERP/Supply Chain Management  Solution (2014) and an SAP Profitability and Performance Management solution for a telecommunications company (2019).
Why Choose an SAP Gold Partner?
Choosing an SAP Gold partner ensures you are working with one of SAP's most reliable partners, qualified in every aspect of SAP development, support, and consultancy.
Here is what makes IBA Group a leader in SAP development, support, and consulting:
26 years of partnership between SAP and IBA
120+ completed turnkey projects over the past 10 years
300+ SAP certified consultants, developers, business analysts, security specialists, and data engineers
Contact IBA Group to take advantage of the IBA Group hands-on SAP expertise.
Read about other advantages of having IBA Group as your SAP service partner