IBA Group's Transport Solutions Achieve OpenWay Certification
OpenWay, a global developer and vendor of the Way4 digital payments software platform, certified the preprocessing of IBA Group's transport solutions. The certification proved that IBA Group is a developer of modern transport solutions compatible with the OpenWay's Way4 platform.
The Way4 Cards Management Systems certificate confirmed integration of IBA Group's transport solutions with the processing system for accepting payments in public transport via Visa and MasterCard.
Vadzim Smatrayeu
Division Director at IBA Group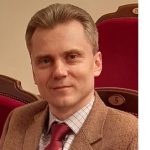 Fare payment using a bank card seemed like an innovation until recently, but today it is already an everyday necessity. To meet the latest market requirements, our transport systems must be flexible and multipurpose. The certificate from OpenWay allows us to expand high quality and proven transport solutions to even more regions
Earlier, the IBA Fare Collection system received Visa Ready For Transit certificate. The certification confirmed that the company's solution meets Visa's global standards in terms of security and functionality. The Visa Ready program enables public transport operators from different parts of the world to access proven technology solutions that significantly increase the level of public transit.
About OpenWay Group
OpenWay Group is a top-ranked global developer and vendor of the Way4 digital payments software platform. With Way4, users in more than 80 countries enjoy a convenient and efficient way of payment. Way4 is known for its unique modern OLTP architecture, fast time to market for innovative data-driven payment services, scalability of up to thousands of transactions per second, and high availability.