IBA Group Achieves IBM Platinum Partner Level
On May 15, 2019, IBA Group achieved a Platinum level, the highest tier in the IBM PartnerWorld program. IBA Group consistently demonstrates proven capabilities and expertise in IBM technologies that help customers succeed in their digital transformation initiatives.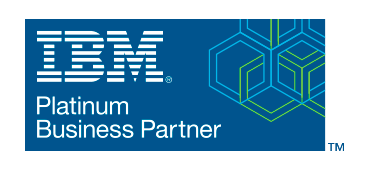 To achieve the Platinum level, an IBM partner needs to earn a competency at the Expert level, attain significant sales success, and demonstrate client satisfaction by providing multiple client references.
The new partnership level provides IBA Group in the Czech Republic, Ukraine, Kazakhstan, and South Africa with additional opportunities in terms of marketing, management, and technical support.
For IBA Group's present and future clients, the Platinum Partnership brings a number of benefits, including the following:
Better access to IBM specialists, experts, and knowledge resources
Priority access to new IBM product releases
Freedom to select IBM products by suitability, not availability
Preferential pricing from IBM.
IBA Group has a strong partnership with IBM dating back to the founding of the company in 1993, when IBA became an IBM Business Partner for the PC platform. Building up its capabilities, IBA has extended its expertise to cover virtually all IBM platforms. During the period of partnership, IBA Group has received numerous awards and recognitions from IBM.