IBA Group Meets with Peers at IAOP's OWS 2017
From February 19 to February 22, outsourcing professionals from across the world gathered at the IAOP's 2017 Outsourcing World Summit® (OWS17) held in San Antonio, Texas. IBA Group attended the summit as an exhibitor and an IAOP member. In addition, IBA Group was selected for the Leaders category of The Global Outsourcing 100 list that IAOP unveiled at the OWS17.
Entitled Harnessing the Power of Disruption, the summit gathered more than 700 delegates. According to the organizers, the 20th anniversary edition of IAOP's annual conference demonstrated the strength of outsourcing as a global platform to grow and transform businesses.
The event's program featured keynote presentations, panel discussions, and educational track sessions. The keynote presentations focused on the state and evolution of the outsourcing industry, on business strategies that help adapt to a changing environment, and on women empowerment and opportunity in outsourcing. In addition, Jared Weiner of The Future Hunters provided a vision of the future of economy and society in his breathtaking presentation The Future Game. He made assumptions on "how the accelerating pace of technological change is set to disrupt everything around us, examining several emerging workplace trends and who (and what) will make up the future workforce."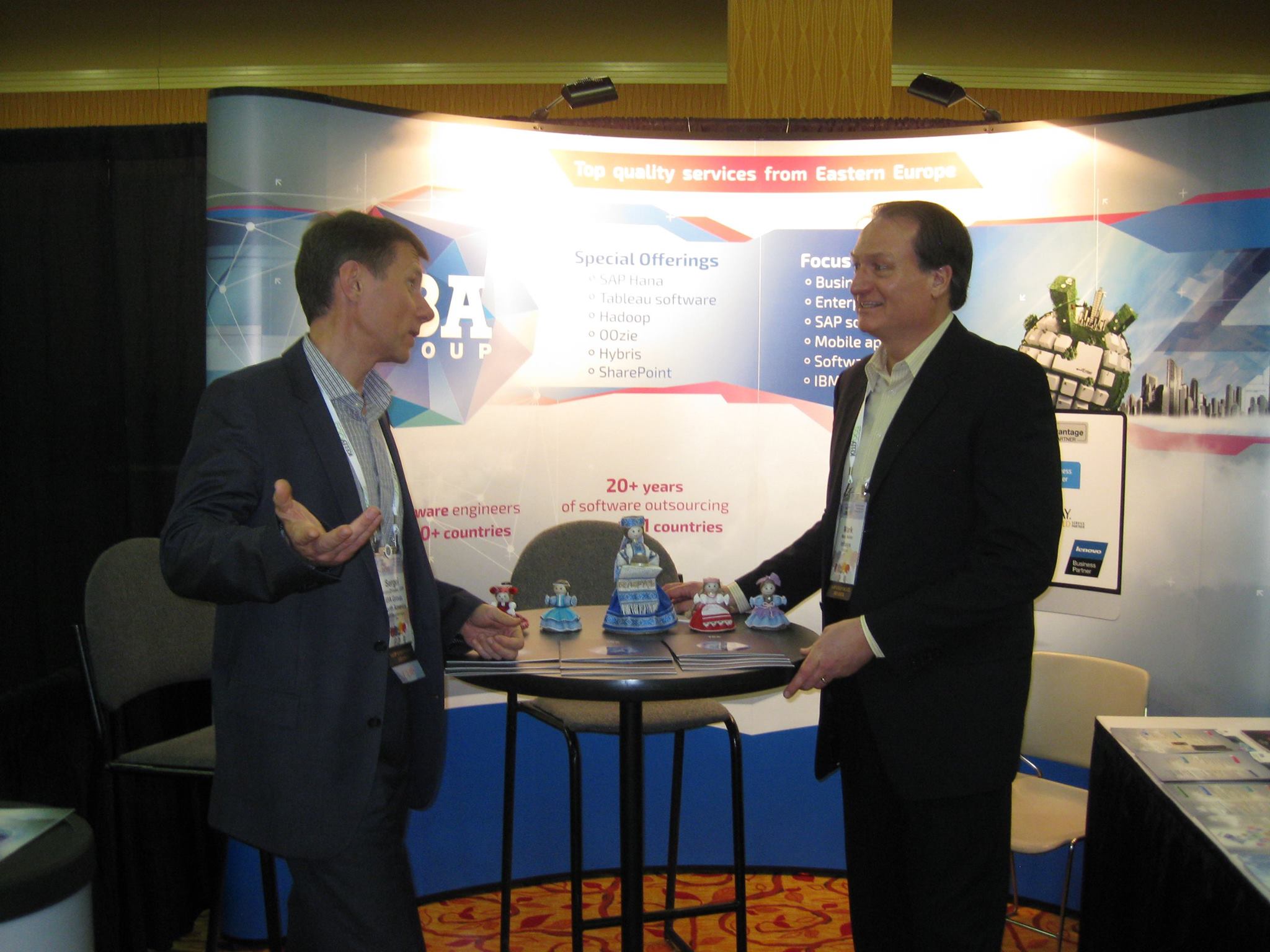 Robotics, artificial intelligence, digitization, and other technology trends were examined at technology track sessions, while governance, contracts, negotiations, and innovation were the focus of educational track sessions.
At the event, IBA Group was able to learn more about technology and market trends, meet potential clients, and share views with other Certified Outsourcing Professionals (COPs), outsourcing providers, and outsourcing advisers.