IBA Group at IBM European Tivoli Technical Conference
From June 6 to June 10, IBA Group participated in IBM European Tivoli Technical Conference that took place in Prague, Czech Republic.
The IBM European Tivoli Technical Conference is a venue for IBM product experts and IBM Business Partners who present their new products and solutions, and European customers who are interested in the IBM Tivoli/Maximo development strategy and implementation practice.
The program of the conference included an exhibition, numerous presentations, workshops, discussions, and networking events. More than 300 delegates from all over the world attended the event.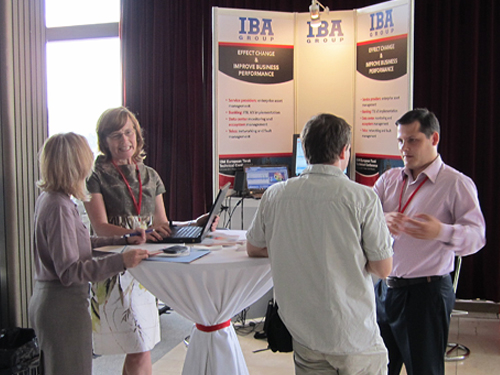 At the conference, Dzmitry Trubach, Head of IBA Service Management Systems Department, delivered the presentation "Implementing a Fault Management Solution for a Telecommunication Customer". At the IBA Group booth, the conferees were able to receive more information on the topic. In addition, IBA Group held several meetings with its strategic partners.
IBA also participated in the product certification that was conducted within the event. Thus, IBA Group received one more A–Level IBM Tivoli Deployment Accreditation in IBM Maximo Asset Manager.