IBA Discusses Trends in Digital Banking
From June 18 to June 20, IBA Group attended the BankIT Education seminar. This year's seminar focused on a variety of topics, including:
Trends in digital transformation
Instant payment systems
Paperless office
Cybersecurity
Risk management
Chatbots
Artificial Intelligence (AI)
Authentication
Remote authentication
API
SAP technologies.
IBA Group participated in the event as a founding partner. At the seminar, IBA Group presented its expertise and delivered the following presentations.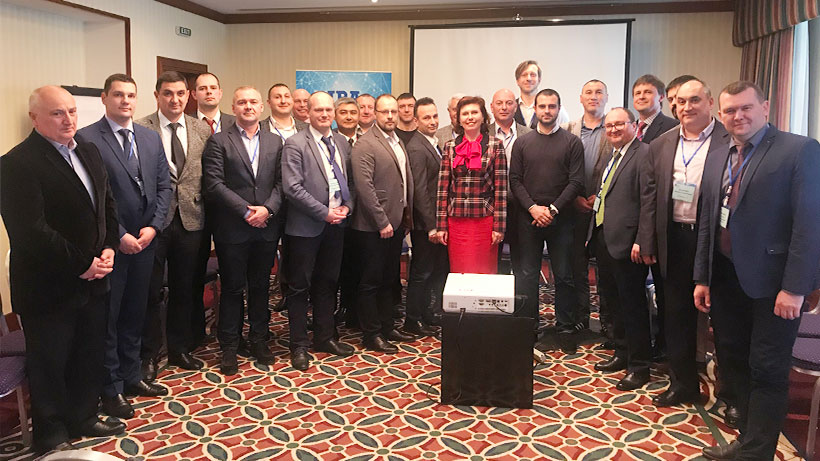 Visualization of Disparate Data. IBA spoke about Visual Analysis Studio, the company's proprietary product that offers tools for analyzing disparate data, discover hidden interconnections, and make informed decisions.
Implementation of RPA in the Banking Sector: Experience and Prospects. IBA Group shared its experience of using business process automation technologies, showing how to implement them in a bank at the lowest cost while getting the maximum benefit at the same time.
Open API and Security of Operations. The presentation focused on the problems of massive use of API, methods of assessing threats, protection against threats, and security.
Efficiency is Profitability. Digital Management of a Value Chain. Overview and Examples of SAP Profitability and Performance Management Implementation. IBA Group spoke about an SAP PaPM (FS-PER)-based financial performance management system that helps to detect margin leaks and identify profitability drivers and financial risks.
The seminar provided its delegates with a unique opportunity to communicate with professionals from the regulator's side and IT services of banks, specialists and developers of IT companies, as well as exchange views and share practical experience in implementing solutions aimed at digital transformation in the financial sector. The efficiency of enterprises in the financial and credit sphere, as well as their stability in a competitive environment directly depends on the use of digital technologies.
Organized for the 11th time, the event brought together IT department heads of banks and representatives of IT companies.