IBA Group Shares DevOps Experience on Mainframe at GSE UK
IBA Group shared its experience in building DevOps on the mainframe at the GSE UK Conference held from November 5 to November 7 at Whittlebury Hall, Northamptonshire, UK. The Guide Share Europe (GSE) UK Conference is a major event in the mainframe business calendar, featuring executive speakers and practical sessions on the latest hot topics. This year's strapline was Dock into the Dark Side.
The 2019 GSE UK Conference provided intensive education across a broad range of mainframe topics. Highlights from the agenda included open source projects based on z/OS and DevOps that are transforming the very nature of mainframe. The conference was reported as the biggest and best by both the organizers and attendees. The full agenda comprised up to 18 streams and more than 220 hours of presentations, performance classes, and hands-on labs.
IBA Group was a Silver Sponsor of the event.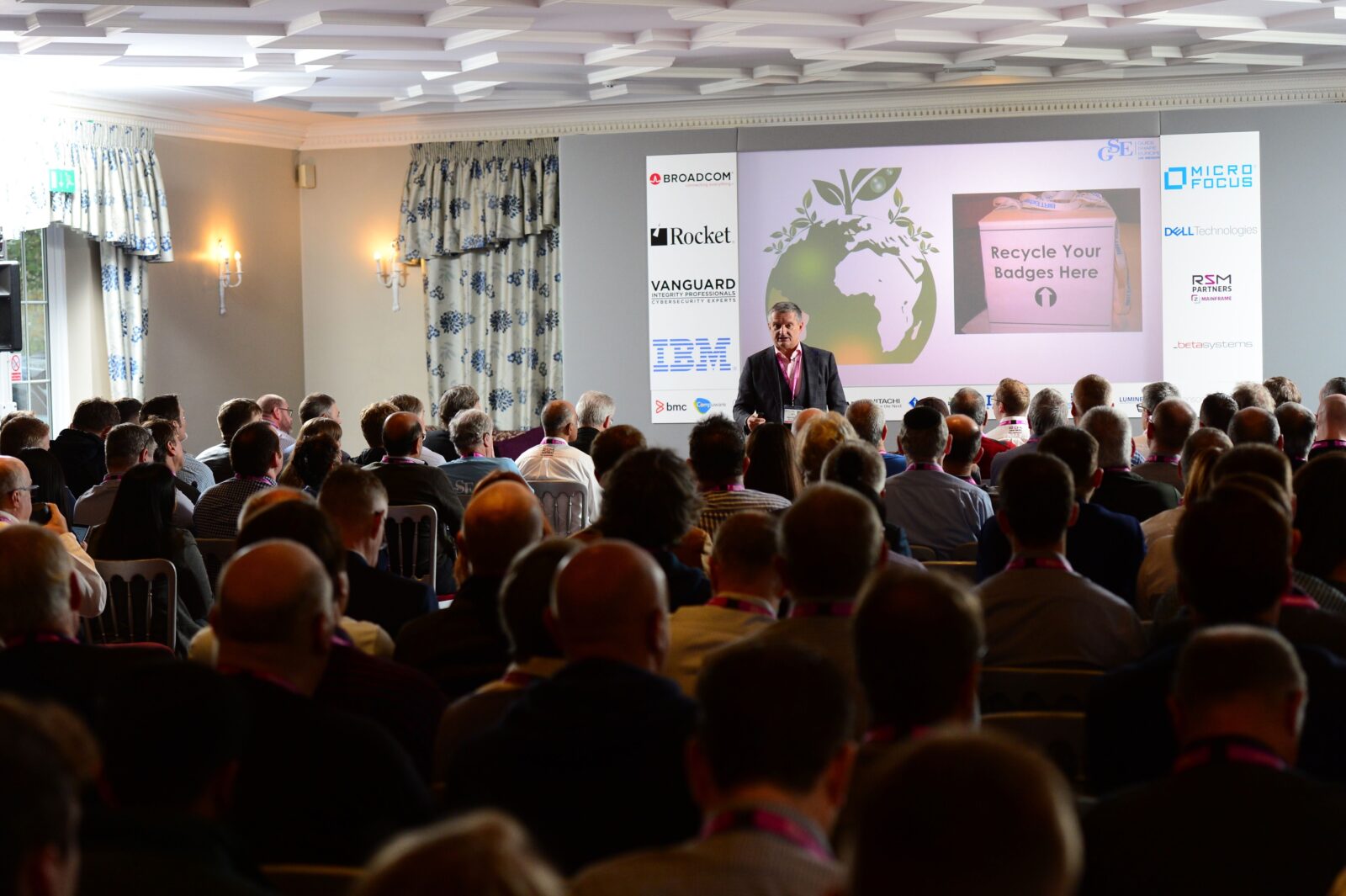 IBA Group's enthusiastic young mainframers shared their DevOps story on how they integrated and automated a development lifecycle for a variety of teams and built CI/CD pipeline for z applications, the problems they addressed and the challenges they are facing today.
Those who missed IBA Group's live broadcast on Instagram and Facebook can view the presentations following the links below:
DevOps for Mainframe or the Tale of the Unicorns
The two presentations were well received with standing room only and were followed by an engaging discussion. Numerous delegates came to IBA Group's stand to ask questions and share their views on DevOps. Students taking part in the event were impressed by the degree of expertise and experience of IBA Group's young speakers. In addition to DevOps, visitors to the IBA Group's stand in the exhibition area were able to learn about our mainframe solutions, including APPULSE and automated converters.