IBA Group Implements SAP S/4HANA for Kazakhstan Titanium Producer
IBA Group implemented an SAP S/4HANA solution for Satpayev Mining and Processing Plant. The system went into commercial operation two months ahead of schedule. The launch of the SAP S/4HANA-based information management system helped one of the largest enterprises in Kazakhstan improve productivity and business processes.
The project aimed to minimize manual labor, make transparent pricing, and create a single information management system for all users.
The new system handles 100 business processes and 124 business functions. The implementation of the project provided real time access to complete and reliable information about the production processes to users from different locations, including the central office in Ust-Kamenogorsk and the production site in Kokpekti District.
Kairat Surauzhanov
General Director of Satpayev Mining and Processing Plant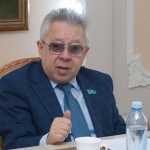 Thanks to the successful implementation of the project, our company has received a modern IT solution that allows us to manage production, tax, and accounting processes in a competent manner. Now we have an opportunity to quickly understand the real factors that affect the final financial performance.
The benefits of the new system include a distributed infrastructure, allowing for high speed computing and data transfer, regardless of the distance of the branches. The system also includes a set of industry-specific tools that can be customized to meet the needs of any production facility.
Igor Bordak
SAP Global Delivery Center Director at IBA Group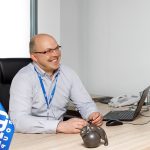 The launch of the project at such a large-scale enterprise is an important step towards the digitalization of the Kazakhstan's production sector. This solution will strengthen the company's position in the world market of titanium producers and will confirm the company's reputation of a reliable partner and supplier.
About Satpayev Mining and Processing Plant
The main activity of Satpayev Mining and Processing Plant is the extraction and enrichment of ilmenite ore, used for the production of titanium sponge. The main areas of application of Kazakhstan titanium are the aerospace sector, energy, shipbuilding, and medicine. The plant is a major titanium supplier for the leading aircraft manufacturers. The share of Kazakhstan titanium in the world aerospace industry is 20%.
About IBA Kz
IBA Kz, the first office of IBA Group in Kazakhstan, has been operating in the country since 2011 and during this time has successfully implemented projects for major Kazakhstan companies, including Atyrau Oil Refinery, Kazpost, KEGOC, KazFerroStal, and Kazakhstan Temir Zholy. In November 2021, IBA Group expanded its presence by opening IBA Astana Dev, which became a resident of Astana Hub, the country's largest technology park.