IBA Group Launches TapXphone for Bank Respublika in Azerbaijan
IBA Group successfully launched its tapXphone contactless payment solution for Bank Respublika in Azerbaijan in collaboration with Visa. TapXphone now allows clients of Bank Respublika to accept payments using their smartphones, eliminating the need for traditional POS terminals. Following the successful implementation of tapXphone at Kapital Bank and Rabitabank, this achievement further solidifies IBA Group's position as a leader in introducing innovative solutions to the country's banking sector.
Bank Respublika prioritizes the growth of non-cash payments and the development of digital banking services in Azerbaijan. As a pioneer in this field, they have implemented the Mobil POS service based on the tapXphone solution.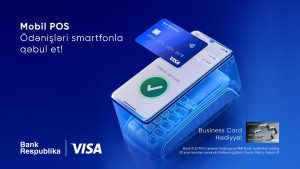 This implementation opens up the opportunity for any business client of the bank to enter the digital economy. To conduct transactions, they only need to download the tapXphone application. TapXphone enables businesses to accept contactless payments from anywhere, provided they have a smartphone with mobile internet access.
Additionally, the merchant can send the customer an electronic receipt via SMS and email or scan it using a QR code. Entrepreneurs will be able to view all their transactions on a dedicated portal, enabling them to track financial operations in real time. This opens up new and broader possibilities for businesses.
The application accepts various types of contactless payments, including physical bank cards, Apple Pay, and Google Pay. Customers can make payments using NFC-enabled devices such as key fobs, rings, and bracelets. Transactions are secured through a certificate from the PCI Security Standards Council (PCI SSC), a global forum that unites payments industry stakeholders to establish and promote data security standards and resources for secure payments worldwide.
Vadzim Smatrayeu
Division Director at IBA Group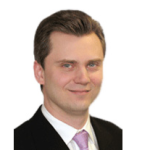 The new innovative service that Bank Respublika has offered to its customers will contribute to the development of the contactless payment ecosystem in Azerbaijan. We hope that entrepreneurs and customers will appreciate the flexibility, mobility, and security of the new service.
About Bank Respublika
Since its establishment in May 1992, Bank Respublika has emerged as a prominent financial institution in Azerbaijan. It caters to a diverse range of companies across sectors such as industry, telecommunications, transportation, construction, agriculture, trade, and services. Additionally, tens of thousands of individual customers rely on Bank Respublika for their banking needs. The bank holds a significant position in Azerbaijan's banking sector and places great importance on contributing to the country's financial stability.