IBA Group Presents Open Source Mainframe Solutions at GSE UK 2022
IBA Group presented its open source mainframe solutions at the GSE UK Conference held from November 1 to November 3, 2022 at Whittlebury Hall, Northamptonshire, UK.
The GSE UK Conference is a major mainframe event, organized annually by Guide Share Europe (GSE), the most influential independent IBM user group in Europe with more than 1,300 European organizations, representing over 12,000 IT professionals.
The conference in Whittlebury had 26 vendor stands and 450+ registrations. The full agenda comprised up to 60 streams and more than 200 hours of presentations and hands-on labs.
The conference theme was Mainframes are MAD – Modern, Adaptable, Diverse, highlighting the strength of the zSystem as a fast, secure and resilient platform, "the core of trusted digital experiences".
The 2022 GSE UK Conference sessions covered a broad range of mainframe topics. The focus of the agenda was open source projects based on z/OS and DevOps, cloud, and security.
As in previous years, IBA Group was a Silver Sponsor of the event.
IBA Group delivered the following two presentations at the conference:
👉 Zowe IntelliJ Plugin, an Easy and Convenient Way to Enter the World of Mainframe Open Source
👉 Jenkins z/OS DevOps Plugin – a New Approach to Building DevOps Pipelines
The two featured solutions are a part of IBA Group's strategy to modernize mainframes by making it more accessible to a new generation of developers and users. The plugins help automate practically every stage in mainframe application development and build a comprehensive DevOps pipeline that moves through all of the key stages of execution from building to deploying and reporting on results.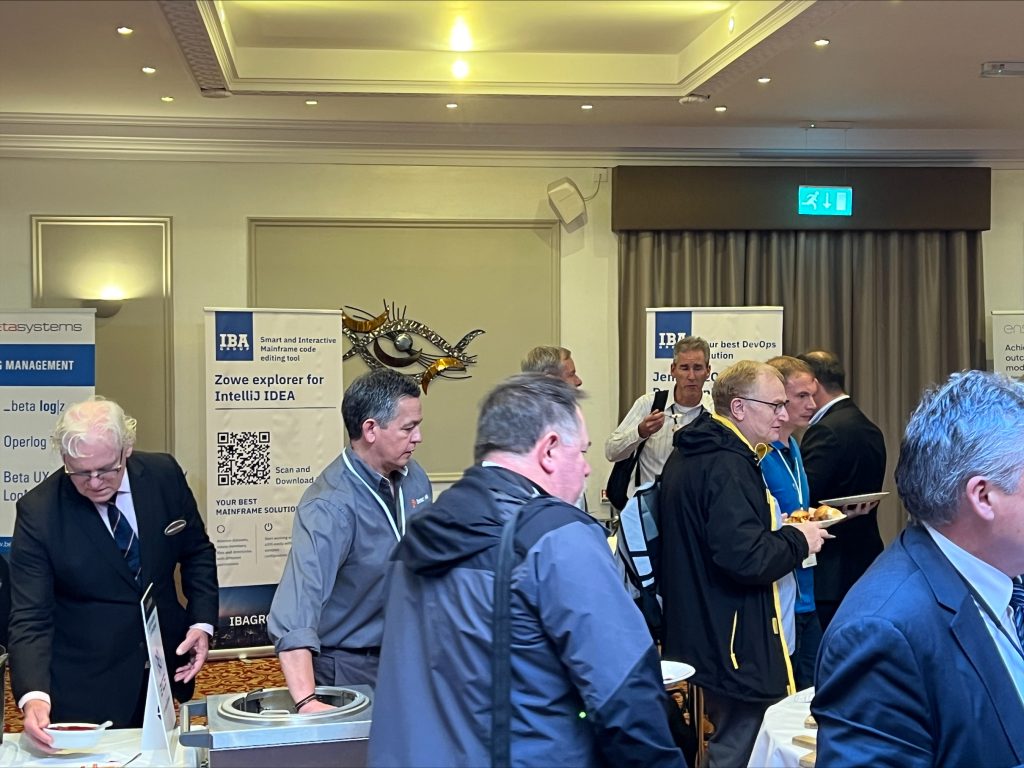 Zowe Explorer for IntelliJ IDEA
Zowe Explorer for IntelliJ IDEA is a plugin that gives access to mainframes from a modern IDE. With the help of the plugin, developers can work with mainframes through a modern interface, using a single toolbar, structured trees, and drag-and-drop operations. The solution is particularly suited to those who need to work with z/OS data sets, USS files, and Jobs from the IntelliJ IDEA.
Jenkins z/OS DevOps Plugin
The Jenkins z/OS DevOps Plugin is a simple and secure connection of Jenkins to mainframes via zOSMF REST API. The functionality is based on the Kotlin SDK methods, including JCL jobs submission, downloading, allocating, and writing to the dataset, with a log collected upon finish. The solution allows for making multiple connections to various mainframe systems via z/OS Connections List where a user can save all the necessary systems and credentials. All data are safely stored under the protection of Jenkins Credentials Manager. The solution ensures fast execution and functional extensibility.
This video will guide you through the installation process and show you how the open source plugins, ZOWE Explorer for IntelliJ and the Jenkins z/OS DevOps, can help you build mainframe DevOps in the IntelliJ environment.
Reach out to discuss how IBA Group's open source plugins can make your mainframe DevOps journey a success.