IBA Group Selected Finalist in European IT Excellence Awards 2010
On February 26, 2010, IT Europa, a leading European IT publisher and market intelligence organization, announced the winners of the European IT Excellence Awards 2010, the pan–European awards event for IT and telecommunication channels.
The contest attracted entries from 26 countries. Fifty–one companies from 16 countries made the finals. Entries were submitted describing the solution provided and each had to be supported by an endorsement by the client. The finalists and winners were selected by an independent panel of consultants and editors.
The award categories were divided into two main groups: ISVs (Independent Software Vendors) and Solution Providers. The ISV categories were for software–based solutions for which the ISV had written the bulk of the solution itself. The Solution Provider categories were for complete solutions that include hardware, software, communications and services. In addition, three supplier categories for which channel companies nominated their distributors, service providers or vendors were available.
IBA Group applied in the ISV group in the category Information Management and made for the finals. The company is looking forward to achieving higher results at the next year contest.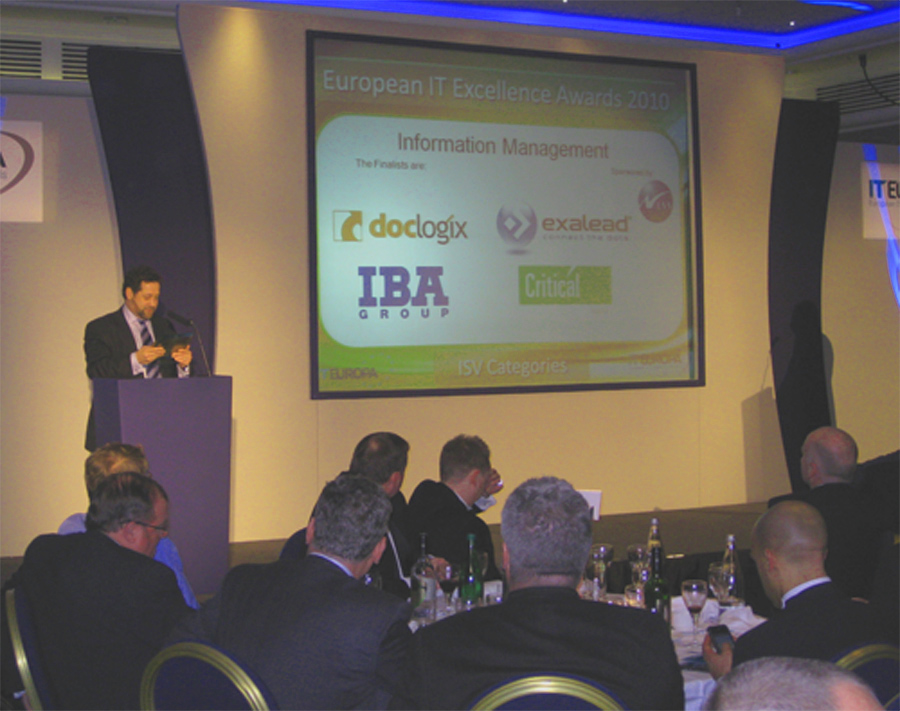 The same day, European ISV Convention, the IT Europa's third event to focus on the business aspects of developing and marketing software applications, was held. Delegates were able to hear the views of the industry experts of the marketplace, join in panel discussions, meet with major vendors and service providers in boardroom style sessions, engage in one–to–one business meetings, and network with industry peers in a warm social environment.
John Chapman, European ISV Convention content director, said that the ICT market is undergoing dramatic change: "New technologies, solutions and delivery models are coming together and this movement is redefining the opportunity for ISVs."
The keynote presentations and panel discussions addressed the most pressing issues of the industry. For instance, a concern was expressed that ISVs need to learn how to serve a new type of customers called Generation Y or "digital natives". Generation Y is coming to power, replacing Generation X in clients' management. Generation X was described as the people who are following orders and instructions, while Generation Y was characterized by increased initiative, as well as the smart use of innovative communication and IT technologies, including social media.
Cloud computing, virtualization, data management, outsourcing, and partnerships and collaboration were among other topics that were considered.