All City Public Transport Added to IBA's Transport Application
IBA Group completed another stage of its Transport application, a social project aimed at creating an all-in-one interactive real time transport map of one of Eastern European country connecting transport operators and passengers in one application.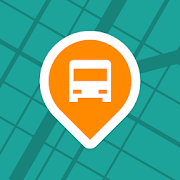 Information about the movement of all types of ground public transport is now available in the Transport mobile application. It is the most comprehensive service in the country, which shows the actual public transport movement online on a mobile app and website.  As compared to other competitors, the major advantages of the system are the following.
Integration with the dispatch system, which allows for the immediate display of all route changes
Availability of all types of transport, including shuttle buses with flexible timetables
Possibility of building intercity and suburban routes
Сovers villages and small towns
More than 100,000 people in different regions of the country use the service. The application is available for a free download from Google Play, App Store, and AppGallery. Users can contact the application team via a Telegram channel to leave feedback or ask for support.
Transport BY shows the current timetable, informs about the actual time of arrival of a vehicle at a particular stop, and builds a convenient route to the destination with minimal wait times. The application covers city and suburban transport.
We hope that Transport BY will become a daily assistant for every passenger. The application plans trips, saves time, and helps passengers get home, commute to work, or arrange meetings with friends.
Stanislav Prydybailo
Application Developer
This transport application is a social project of  IBA Group. IBA carries out the development and support of the application internally at its own expense. The application has no ads or paid features.
The integration with the IBA AVM automated dispatch control system enables the transport application to provide passengers with accurate and up-to-date information.
In the future, the transport application will become a single public transport information platform in the country, providing information about the movement of all public transport in every corner.