TapXphone Now Supports American Express and UnionPay Cards
IBA Group developed and certified the payment kernels for American Express and UnionPay in their innovative product, tapXphone. This milestone widens tapXphone's card support, encompassing four prominent international payment systems, which include Visa and Mastercard.
IBA Group's  tapXphone solution simplifies payment acceptance by transforming smartphones into banking payment terminals, eliminating the need for costly hardware investments and maintenance. Tailored to meet the demands of businesses requiring mobility and flexibility, it is particularly suited for courier services, taxi fleets, mobile retail services, hair salons, and beauty parlors. With a growing global community of over 100,000 entrepreneurs, tapXphone empowers a wider range of business owners by making payment acceptance more accessible and convenient.
The certification of the tapXphone software by American Express and UnionPay enables banks to expand their transaction volumes. With this certification, banks can process payments using American Express and UnionPay cards through tapXphone.
Vadzim Smatrayeu
Division Director at IBA Group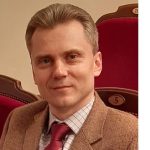 Having our own certified payment kernels allows us to introduce our product to countries where these payment systems are widely used, such as the United States, Canada, and the Asian region. We expect that the capability to accept American Express and UnionPay cards will enhance the appeal of tapXphone to banks and entrepreneurs across various regions of the world.
IBA Group has been supporting and developing competencies in EMV technologies for many years. Therefore, the certification of their own payment kernels demonstrates trust in tapXphone from key payment systems. The security of all transactions is guaranteed by international certificates. TapXphone complies with PCI DSS, PCI CPoC, and PCI PIN security requirements. The development team is also working towards compliance with PCI MPoC, the latest standard for mobile payment acceptance.
UnionPay is a prominent Chinese payment system that has established partnerships with over 2,500 financial institutions globally. It enables cardholders to make payments and withdraw cash in 181 countries. UnionPay cards are issued in more than 79 countries, making it a widely recognized payment option. With a focus on delivering high-quality, cost-effective, and secure cross-border payment services, UnionPay serves the largest cardholder base in the world.
American Express, an American payment system, ranks fourth in size among all payment systems. The company employs over 60,000 specialists and has approximately 120 million cards in circulation. With an annual transaction volume of around $1.3 trillion, American Express plays a significant role in the global payment landscape.