APPLY FOR FREE CONSULTATION
Implementing solutions that accelerate transactions, increase their reliability and reduce company costs.

WHAT CHALLENGES DO COMPANIES FACE?
Companies make a large number of transactions: procurement of materials, sale of goods, payment for counterparty services, etc.
Transparency and traceability of transactions is essential in all processes in order to avoid fraud and enhance their efficiency.
Blockchain technology solutions help build robust processes and reduce company costs.
Blockchain is a distributed database that records information about transactions of system members in the form of a chain of blocks. Information in the blocks is validated by system users.
Blockchain also means a way of organizing data access and infrastructure for creating application software.
Blockchain is used for financial transactions, sales reporting, risk management, etc. 
WHAT ARE THE BENEFITS FOR THE COMPANIES?
1/ Transaction Confidentiality and Process Transparency
In blockchain, the contracts and data of users are encrypted; the extent of data confidentiality may be adjusted depending on the requirements of business or legislation. For example, blockchain network allows creating channels beyond which information about transaction is hidden
2/ Custom Transaction Time
Transaction processing speed is determined by business needs.
3/ Transactional Reliability
After the transaction is completed, it is impossible to cancel or delete it. All transactions are recorded in the chain of blocks.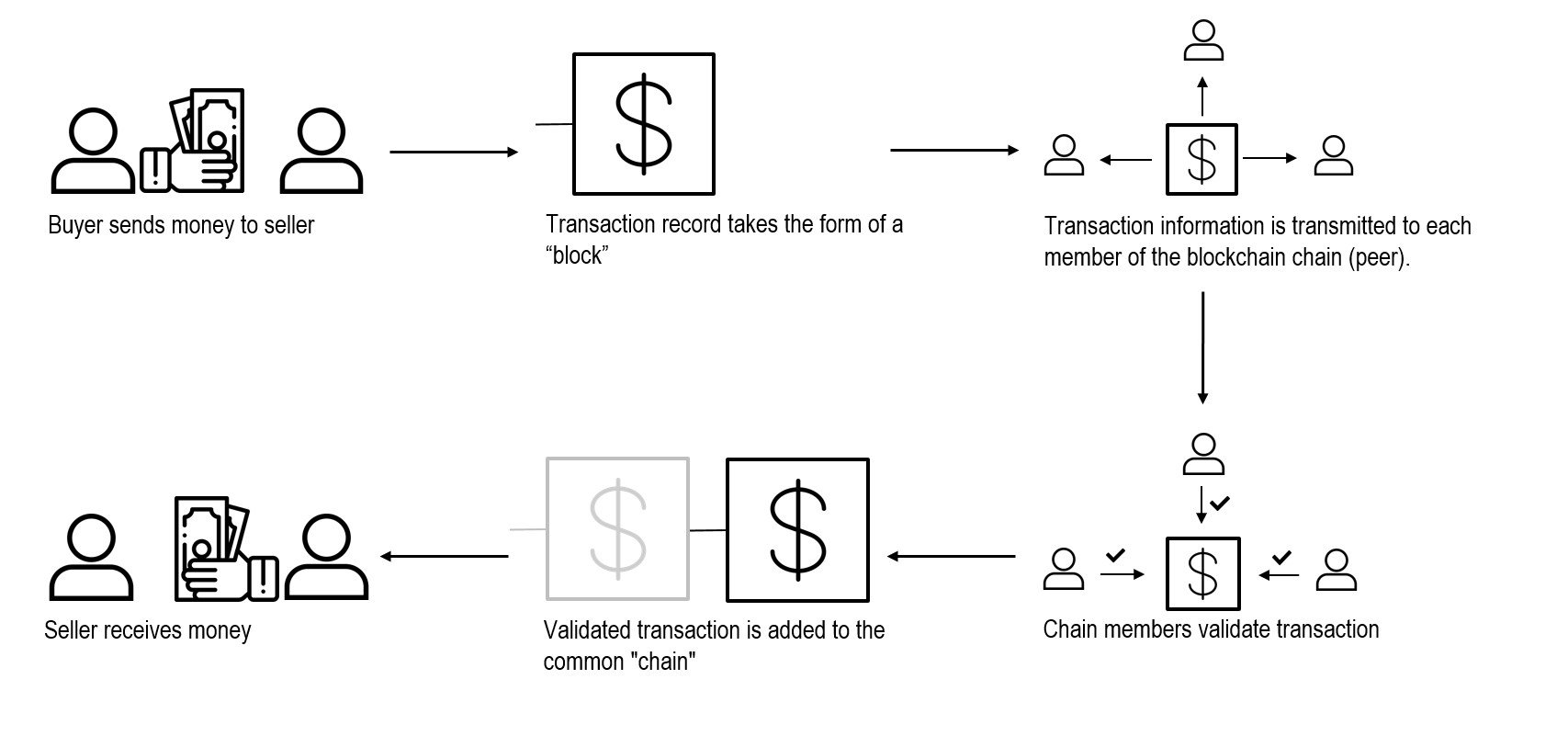 Blockchain distributed ledger is used in the areas of:
ownership (authorship), registration of rights to real estate, cars, etc.,
transactions with raw materials, goods,
authentication, authorization,
data management,
electronic voting tools.
1/ Development and Deployment
Development of solutions on blockchain platforms and integration into the customer's IT infrastructure.
3/ Support
Support and follow-on revision for the deployed blockchain solution.
2/ Audit and Consultations
Audit of the customer's business processes, development of a strategy for deployment of the blockchain network.
HOW WE DO IT
1
First Contact
We analyze needs of your business, specify your expectations and solution requirements, and define processes that should be automated.
2
Requirement specification
We define main project challenges and risks and ways of handling them; discuss requirement specification details, estimate schedule and costs.
3
Commercial proposal
We negotiate final project cost and cooperation terms. Sign the documents.
4
Consulting, prototyping
We prototype automation solutions and offer services of our DevOps engineers.
5
Development and training
The development process is transparent. You receive progress reports on regular basis. After project implementation, we train your personnel to work with the program.
6
Maintenance and support
We negotiate terms and cost of system maintenance and support.