IBA Group Presents at SAP Discovery Day Forum in Kazakhstan
IBA Group took part in the SAP Discovery Day Almaty Forum, held on June 1 in Almaty, Kazakhstan. The event brought together more than 400 executives and representatives from leading companies in Kazakhstan, Tajikistan, Turkmenistan, and Kyrgyzstan. The participants discussed emerging digitalization opportunities and exchanged insights on best practices for adapting to the ever-changing market conditions. As in previous years, IBA Group was an innovative partner of this influential event.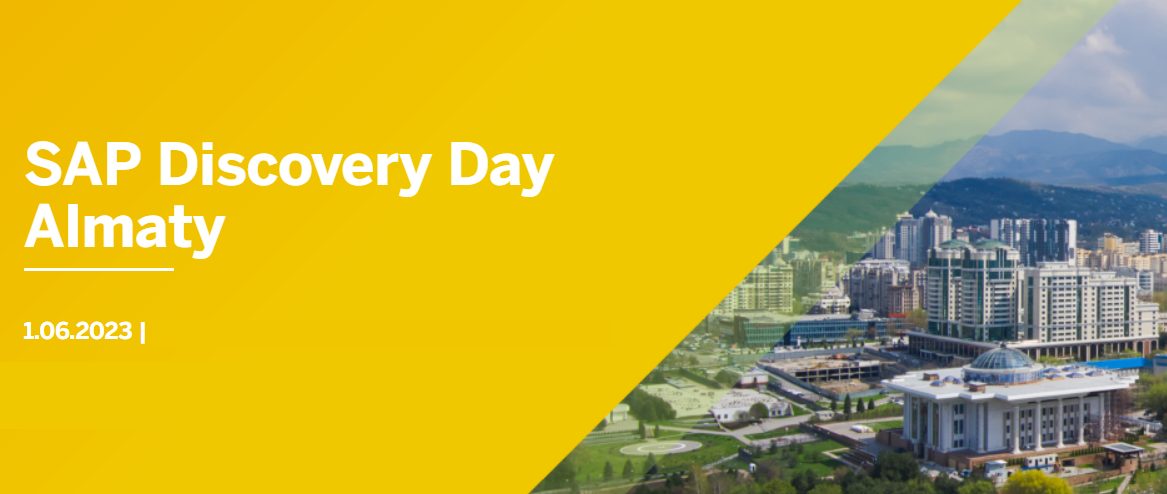 During the forum, SAP clients shared their experiences in business digitalization, including their use of the flagship SAP S/4HANA solution. The experts presented the latest advancements developed and offered by SAP. Furthermore, leaders from diverse business domains, including finance, sales, supply chain, logistics, and IT, engaged in insightful panel discussions on various digitalization topics.
In her presentation, Ina Shydlouskaya, Project Manager at IBA Group, shared the implementation experience of RISE with SAP S/4HANA Cloud, Private Edition for a major player in the telecommunications market of Georgia.
Ina Shydlouskaya
Project Manager at IBA Group
Such projects are currently rare in the market, which makes them truly unique. It is crucial to not only discuss the latest developments at the event but also share our experiences, as we did in our case. We received active feedback from the audience. During my presentation, I emphasized the numerous advantages of the cloud version and specifically highlighted the effective utilization of Best Practices. Incorporating these practices significantly reduces project execution timeframe and helps standardize our client's business processes.
Following the presentation, the audience asked numerous questions regarding the advantages of SAP S/4HANA compared to SAP ECC. Telecommunication companies present at the event showed interest in undertaking similar projects in Kazakhstan.
Zukhra Livitskaya
SAP Project Manager at IBA Group's Global Delivery Center
Participating in the forum provided us with the opportunity to connect with prospective customers who are planning to deploy SAP solutions. The market in Kazakhstan is currently witnessing a notable trend towards the adoption of cloud-based solutions, and we have the necessary expertise to assist companies in undertaking large and ambitious projects. Our consistent presence as partners at SAP forums enables us to uphold our visibility in the market, reinforce our reputation as a reliable integrator, and showcase our accomplishments – real-life experiences in integrating cutting-edge SAP products.
At last year's SAP Now Forum in Kazakhstan, IBA Group presented a case study on the implementation of SAP IBP for a major pharmaceutical company in Europe. In 2021, the SAP Innovation Day in Kazakhstan featured another IBA Group success story, an SAP S/4HANA project for KazFerroStal.
Projects centered around SAP technologies and products are a top priority in IBA Group's operations in Kazakhstan. As an acknowledgement of IBA Group's expertise and extensive experience, SAP recognizes IBA Group as an SAP Gold Service Partner.