IBA Group Presents at SAP Now Forum in Kazakhstan
IBA Group experts shared their expertise in SAP Integrated Business Planning and showcased a project for a large-scale pharmaceutical company at the SAP Now Forum that took place on June 3 in Almaty, the capital of Kazakhstan.
Forum attendees demonstrated the latest SAP solutions and key IT projects. SAP experts and partners presented case studies from their professional practice and clients spoke about the digital transformation experience of their enterprises.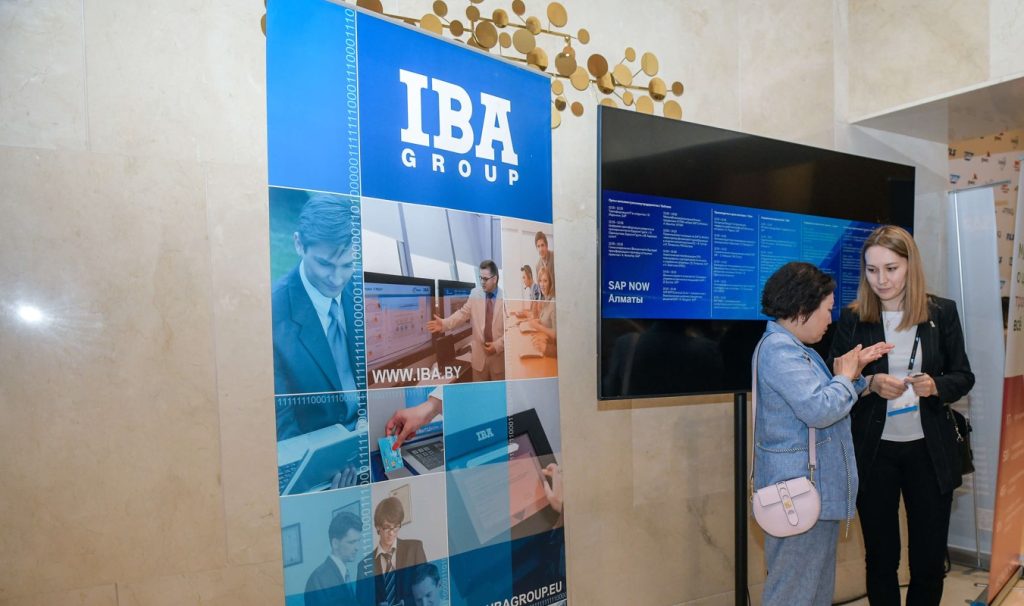 Zukhra Livitskaya, SAP Project Manager at IBA Group's Global Delivery Center in Kazakhstan, shared a case study of implementing SAP IBP for a pharmaceutical company. As part of the project, IBA Group specialists implemented optimization and balancing of planning processes, including supply, production, and sales planning. The project had to take into account the following factors:
Fixed and variable costs, including purchasing, transport, production, marketing, and warehousing
Limitations of the supply chain, including production assets and specifics, transport capabilities, warehouse capacity, supplier conditions, and target stock levels
The implementation helped the client optimize the inventory levels and supply chain, ensure rapid response to market changes, and raise the level of customer service.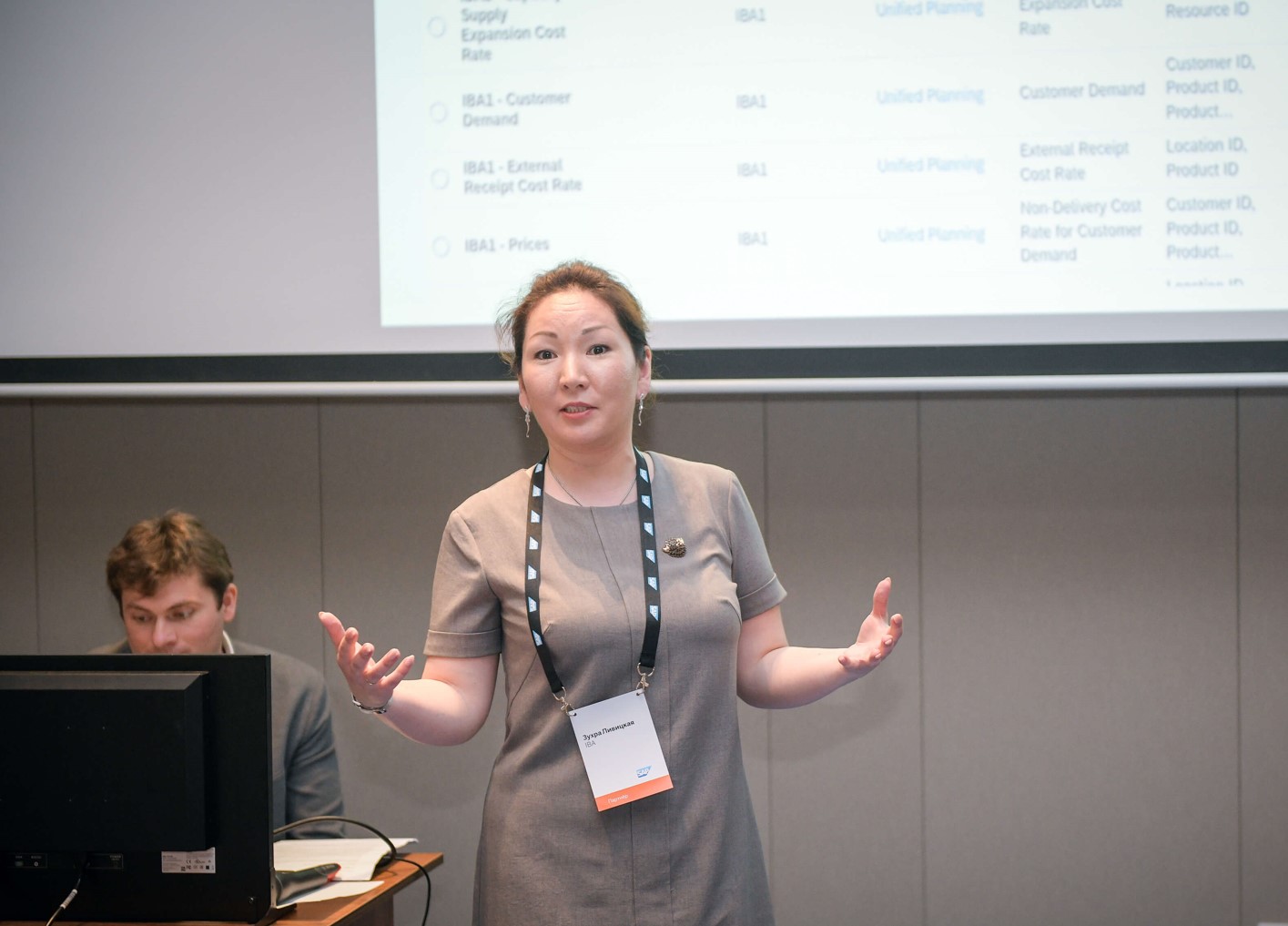 Zukhra Livitskaya
SAP Project Manager at IBA Group's Global Delivery Center
The SAP Now Forum is an excellent networking platform, which brings together representatives of large-scale businesses in Kazakhstan, industry colleagues, and experts. I am glad to share a successful case of our company to highlight numerous benefits of using SAP systems, including increased productivity, reduced labor costs, and a reduced error rate.
IBA Group's expertise in SAP makes the company a regular presenter at SAP forums and events. Last year, SAP Innovation Day in Kazakhstan featured another IBA Group success story, an SAP S/4HANA project for KazFerroStal.
Implementation of projects based on SAP technologies and products is one of the priority areas of IBA Group's activity. The IBA Group's SAP experience accounts for more than 5,000 person-years.
IBA Group is an SAP Gold Service Partner and has an SAP Recognized Expertise in Oil&Gas, Travel & Transportation, Utilities, Telecommunications, SAP S/4HANA, SAP HANA, Enterprise Planning, Real Estate Management, and Data Management solutions. Read about IBA Group's SAP expertise.
IBA Group has two offices in Kazakhstan. The first office, IBA Kz, opened in 2010. Ten years later, in 2021, IBA registered the second office, IBA Astana Dev, which became a resident of the largest technology park in the country, Astana Hub. IBA Group's portfolio in Kazakhstan features dozens of projects for the country's largest enterprises, including Kazakhstan Temir Zholy, Atyrau Oil Refinery, Kazpost, and KEGOC.