SAP Support
Ensure system stability, resolve issues promptly, and stay aligned with industry best practices.
ITIL-aligned support of SAP systems
IBA Group SAP team consists of experienced  SAP consultants, business analysts, database and software analysts and developers, SAP-system maintenance specialists, experts in SAP applications and nodules.
300+ professionals provide SAP support that are compliant with customer's business requirements. Such an approach reduces the disruptions and provides insights into the relationship between users, configuration items, and incidents.
Why do you need support

24×7 IT support based on customer's business requirements
Greater insights into the relationship between users, configuration items and incidents
Service level under control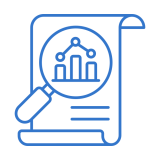 Decreased number of disruptions due to a proper incident and problem management
Discovering potential issues and preventing their affect on a customer's business  due to a regular system proactive monitoring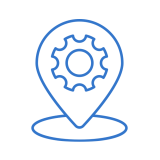 Possibility to allocate internal resources to other purposes
Incident Management
– ITIL-aligned Multi-Level support
– Intelligent swarming service model
Release Management
– Waterfall approach
– Agile/DevOps approach
Service request management
Service request management
– Full service request lifecycle support
– Maintaining service request knowledge base
Problem Management
– Problem identification based on the incidents trend analysis and results of proactive system monitoring
– Problem prioritization, analysis, documenting workarounds and known errors
Knowledge Management
– Documenting incidents and problems solutions
– Creation of user guides and instructions
– Providing technical documentation
– Keeping documentation up to date
Additional support in Financial periods closing in SAP ECC, SAP S/4HANA
Additional support in Financial periods closing in SAP ECC, SAP S/4HANA
– Providing additional capacity to resolve issues in month or quarter period closing
– Supporting the customer in activities related to Fiscal year closing, e.g. number ranges reset, etc
Change Management
– Creating change requests from incidents and problems
– Manage change requests fulfillment at every step from review and evaluation up to implementation and closure
Access Control
– Segregation of Duties analysis
– Providing and removing access
– Tracking access usage
Extended SAP Basis support
Extended SAP Basis support
– Proactive system monitoring
– SAP Solutions support
– Routine administrative activities
SAP Products We Support
Frameworks
Programming languages
ABAP
JAVA
JAVA Script
HANA Dev (XSA)
UI5
Applications:
SAP S/4HANA On-Premise
SAP S/4HANA Private Cloud
SAP ERP
SAP BPC SAP BW4/HANA
SAP Analytics Tool , Business Objects BI
SAP Business Warehouse (BW)
SAP Solution Manager
SAP Process Integration
SAP Process Orchestration
SAP Cloud Platform Integration (CPI)
SAP Integrated Business Planning (IBP)
SAP Cloud for Customer
SAP Success Factors
SAP Master Data overnance
SAP CRM
SAP EWM
SAP Intelligent RPA 2.0
Technologies Integration
(IDOC/EDI, OData, SOAP, RFC)
Workflow
Adobe Forms
CDS View
RAP
Platforms
Business Technology
Platform (BTP)
Responsibilities of parties
Our Service Delivery Manager
Oversees and controls all activities of the service provider team

Coordinates SLA creation

Ensures SLA is being met ( team maintain SLA in a proper way)

Monitors service provision issues and client complaints

Creates service improvement plans

Performs a single contact point between service provider and service consumer

Creates metrics to evaluate service quality, for reporting purposes

Defines necessity of user education
Consumer Representative
Responsible for all customer recourses needed to use service

Develops requests for service change

Develops requests for education

Participates in service level review meetings
QUALITY MANAGEMENT
To provide clients with the best services and solutions, IBA Group has designed and implemented its Quality Management System that complies with international standards.