Mastercard Includes TapXphone in Recommended MPOS Solutions List
Mastercard, an international payment system, included IBA Group and their tapXphone contactless payment solution that transforms regular smartphones into payment terminals in the MPOS list of recommended partners on the Mastercard Engage platform. This recognition by Mastercard highlights IBA Group's expertise in delivering innovative payment solutions.
The Mastercard Engage platform helps meet consumer demand for digital services and assists businesses in finding trusted technology partners capable of implementing innovative fintech solutions.

With the recent Mastercard Engage platform expansion, it now includes companies offering Tap on Phone technology implementation services. The catalog of verified vendors allows businesses to have confidence that project execution will proceed smoothly, as these providers offer secure, simple, and convenient contactless payment services. Customers will also have the option to find a single service provider for rollout across multiple countries.
Since 2019, IBA Group has been offering the tapXphone payment acceptance service that turns any Android NFC-enabled gadget into a payment terminal. With tapXphone, sellers can accept payment for goods without the need for purchasing and maintaining traditional banking terminals. The application is based on the Tap on Phone and Tap to Phone technology.
TapXphone is a reliable and proven product that meets all security requirements. The application is PCI CPoC security standard certified and supports the Tap on Phone with PIN technology, ensuring customer protection during payment transactions.
Vadzim Smatrayeu
Division Director at IBA Group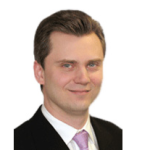 We are grateful to Mastercard for their trust and are delighted to join the global platform that brings together various service providers. This will allow us to implement even more projects in different countries, positively impacting the development of the contactless payment ecosystem
Today, over 100,000 entrepreneurs use the tapXphone application in 15+ countries worldwide. Artisans, merchants, individual entrepreneurs, and small and large-scale businesses from Europe and Asia use the application. The application handles millions of transactions from a wide range of countries, including Ukraine, Kazakhstan, Moldova, Slovakia, Latvia, Lithuania, Estonia, Serbia, Bulgaria, Azerbaijan, Greece, and Kosovo.
Discover more about the tapXphone solution and explore how your business and customers can seamlessly accept contactless payments anytime, anywhere using their smartphones.